My 2017 intention is :
Awaken and Arouse
Every year I had a intention or a theme. this year it's Awaken and Arouse. There is simple meaning for Awaken and Arouse : I want you to wake up to you and your life and I will stir a response…so you commit to do so!
For the deeper meaning my year's intention is to empower all the women who I meet, who come to my events, retreats or have 1-1 coaching to awaken to who they authentically are. I also work 1-1 with couples, who wish to explore sacred sexuality.
I'll awaken you to your primal sexual creative energy, called shakti. This sexual creative energy is not just about having sex, shakti is so potent to create another human life, yet Tantra has taught me to use shakti as the fuel for every area to awaken. so imagine how powerful shakti is when you use this power to arouse the spark within you to give birth to a new life, like I did…To change your story and use your story, that maybe have heartache, trauma and use this as the fuel to triumph.
In 2009 I couldn't walk, the inspirational quote that has resonated with me for years is, you'll see it on the front page of my website :
And they day came when the risk to remain tight in a bud was more painful than the risk it took to blossom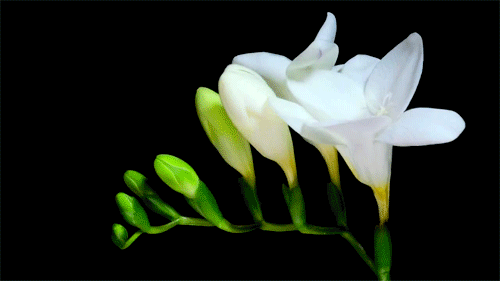 Anais Nin described how I felt for so many years and then when I was struck down in utter pain and couldn't walk, I was the tight bud, I had to change my ways of being. I found Tantra and so for the last 8 years I've immersed myself in Tantra and blossomed. Now I help every women I meet to 'do' the same. And the do is in inverted comas because some of that means un-doing the habitual ways of doing, and actually not doing anything by learning to receive. Then embracing all of you.
In 2013 I taught a class using another quote by Hafiz. Recently in my Tantra Certification both quotes kept popping up. So here is Hafiz, who is so speaking to me for this years intention:
How did the rose ever open its heart and give to this world all its beauty? It felt the encouragement of light against its being, otherwise we all remain too frightened
My intention to awaken and arouse you to be the light encouraging you to open and share your beauty as I share mine with you. This is what I'd love you to awaken to.
How did the rose find the courage to open? through love and releasing the fear. I made a leap of love just over 2 years ago when I gave up my life in London and moved for love to Barbados. I was full of fear but the pain not to blossom was more of a risk so I jumped two feet of the fence. I immersed myself in mother nature, which was my light and here I am today now sharing everything I've learnt in Yoga and Tantra through my year's intention of Awaken and Arouse.
Hafiz was a Sufi poet and the Sufi's call this spritual awakening, the path of love, which is the path of the heart. My teacher taught me Tantra methods that awaken this path to love and they help to flip the script on the story of your life.
I'm known for my story telling as I weave mythical stories in my yoga, where we all have stories of our life; we all have emotions about these stories. Emotions are a portal or doorway to heal. When you get into your body, then you begin to open a new door to inner listening.
The stories of your life that leave a deep wound or trauma are even bigger doorways.. The stories I share may mirror your story and assist you to let go and write a new one…
let me tell you a story about the rose…
Each of us has a soul and the soul is the King or Queen and the ruler of your life. and as a ruler you soul rests in the throne room which is your heart and makes all the decisions especially the important ones about making changes in your life, relationships and taking risks. You see the soul is connected so deeply with the infinite source of all life that doesn't die. The soul lives forever so doesn't get caught up in the drama or hamster wheel of life. The throne room has a servant and that servant is the mind. The mind's job is to serve the King or Queen, your heart and soul..
But what's happened to most of us, is the mind has become very frightened from past experiences and now the mind has locked the door to our hearts, and the King or Queen, the soul has fallen asleep,  because there is no fresh air and the heart has become closed.
so who is the ruler in your life? you soul or mind?
do you wish your heart to be more free and open to passion, love and freedom?
if yes then i am going to teach you how to feel the light against you being, awaken and arouse the passion for life.
Ready to Arouse and how?
This leads me onto the second part of my intention, once you've awakened. I will arouse new passion in your life. Because this is Tantra I will empower you with practices that boost your energy, increase your confidence so you awaken to your beauty as the queen. I'll also share methods that are juicy to ignite your sensuality, your sexuality and pleasure.
This is a fire year, the arousal is to kindle your heart fire and ignite your dreams, goals, intentions so they manifest.
Years ago I asked a friend what element am I? She sees me as fire as ignite so much in so many women that I've taught. Even though I am water sign I am fiery and passionate by nature. this is the magic of the inner alchemy. I arouse and dance within the potent powerful flames of my desires that are fertile, intense and cleansing. yet I am also so fluid, flowing and I go under, over, through and around, no obtacle can stop me. I change from still and calm to turbulent waters easily -but don't most women! lol.  and then yes sometimes I feel like I am drowning, I am human I too get caught up in the currents of life, but then usually one of my teachers inspires me to rise with the wave once again.
Tantra has taught me to embrace the many facets of myself. I am strong enough to soften and reveal my vulnerabilities, because they all make up me. and i lovingly embrace every aspect.
I long for you to embrace your many faces, your phases, your facets like a diamond. A diamond comes to the surface under extreme pressure and heat. then it is polished to shine. well just like the bud, or the rose, the diamond is you. the practices I share will cause heat, and pressure to un-numb all those frozen, forgotten, closed, locked, denied places and then they also polish you so much that you shine like a luminous diamond or blossom like the rose and share all your beauty.
People are starving for a way to deepen connection and intimacy with themselves and others, whichever analogy speaks to you, let me feed you. I am here in the fiery 2017 to ignite and arouse you as a woman to awaken and connect to who you truly are. I've been through the fire of 26 years of practice, it has cooked me. and what I promise you, is it will not take you that long! These Tantra Methods I share are called the lightning path, because they work quickly…
are you ready for transformation?
are you ready tore-write the script to your story?
Yes!
great join me through my blogs, on my Facebook and in my live events and I will share with you all the tantra secrets to deepen connection and intimacy that people are starving for!
If you feel the call I Kick off 2017 with :
or
Retreat to the tropics on my Awaken your Senses – it's going to get juicy!
wishing you many blessings for 2017, I truly hope you awaken and arouse